"Tomo has long been popular with colorfully dressed girls in Harajuku, but last year she exploded onto the international scene when hip hop superstar Nicki Minaj began wearing her designs. Check out the interview & more kawaii pictures here.
-
Tokyo Fashion
Tokyofashion.com just posted an in-depth fully-subtitled video interview with Sweet Streets artist
Shojono Tomo
. The video addresses Tomo's feeling about walking the line between fine artist and fashion designer. It was filmed during our visit to Tomo's studio in Shibuya, Tokyo last month, shot by
1kfilms
. There are also some photos from behind the scenes, featuring Harajuku models
Kumamiki
and Erika. The girls modeled a "double tee" by Shojono Tomo and
Onch Movement
.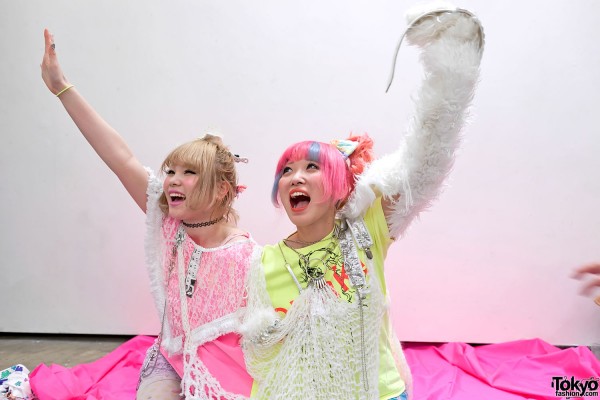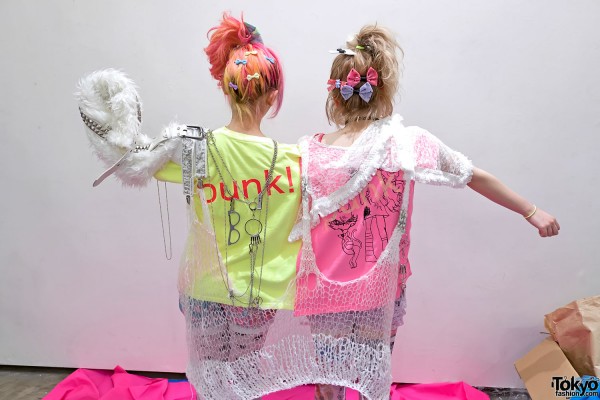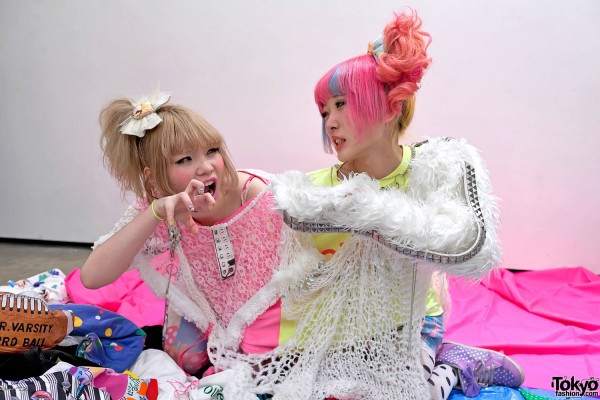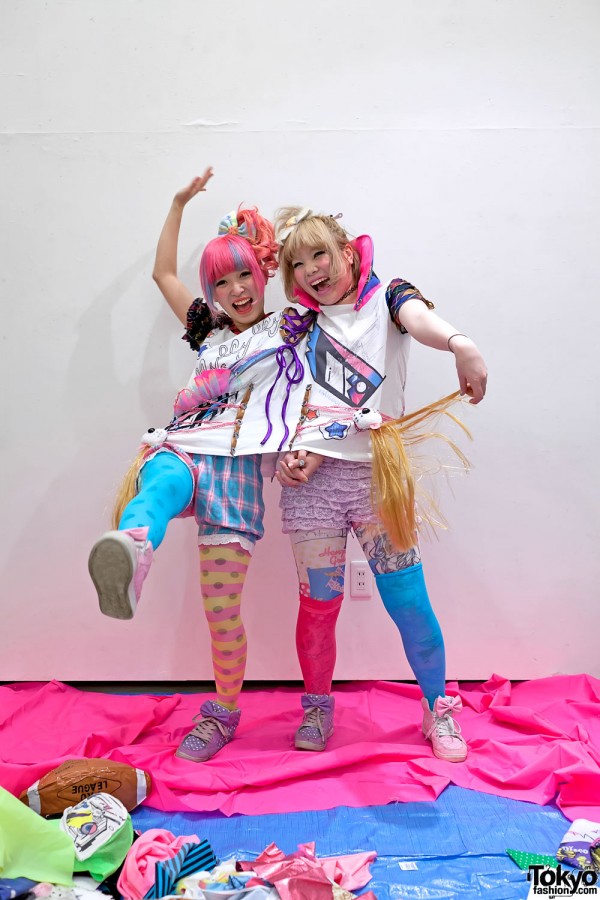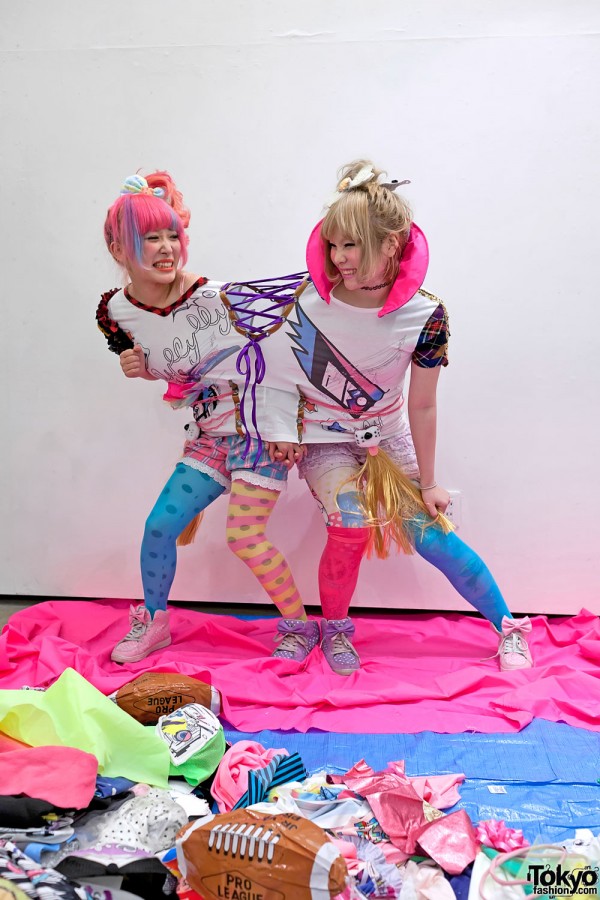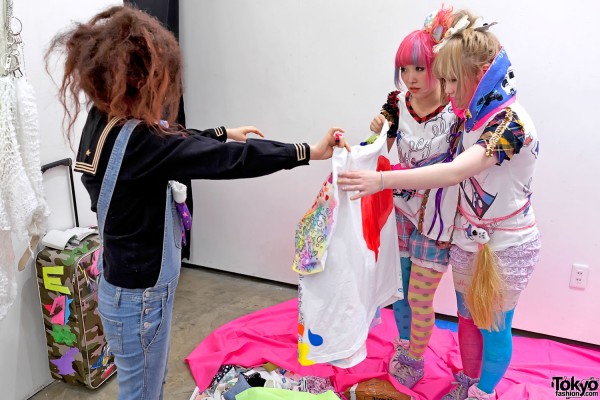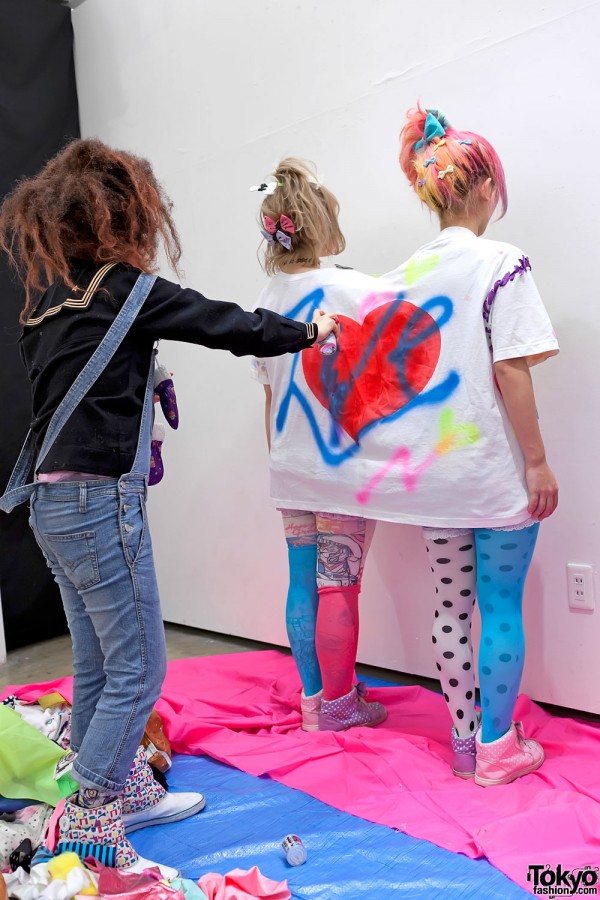 Visit
Tokyofashion.com
for the full article.
Want to get in touch with a Sweet Streets artist? Contact us in English or Japanese at info@sweetstreetsla.com.